ACC NETWORK

Experiential
In March 2020, the ACC men's basketball tournament (briefly) returned home to Greensboro,
North Carolina. The ACC Network saw this as the perfect opportunity to introduce fans to the all-access coverage, as well as a look behind the brand's tagline "We Do This."
So we created The Showcase - an interactive fan experience that takes fans out of the bleachers and puts them onto the court.
Fans were able to input their name, preferred jersey number, and their favorite ACC team and the screens within the experience would change to make it a personalized experience - perfectly sized for sharing on their Instagram.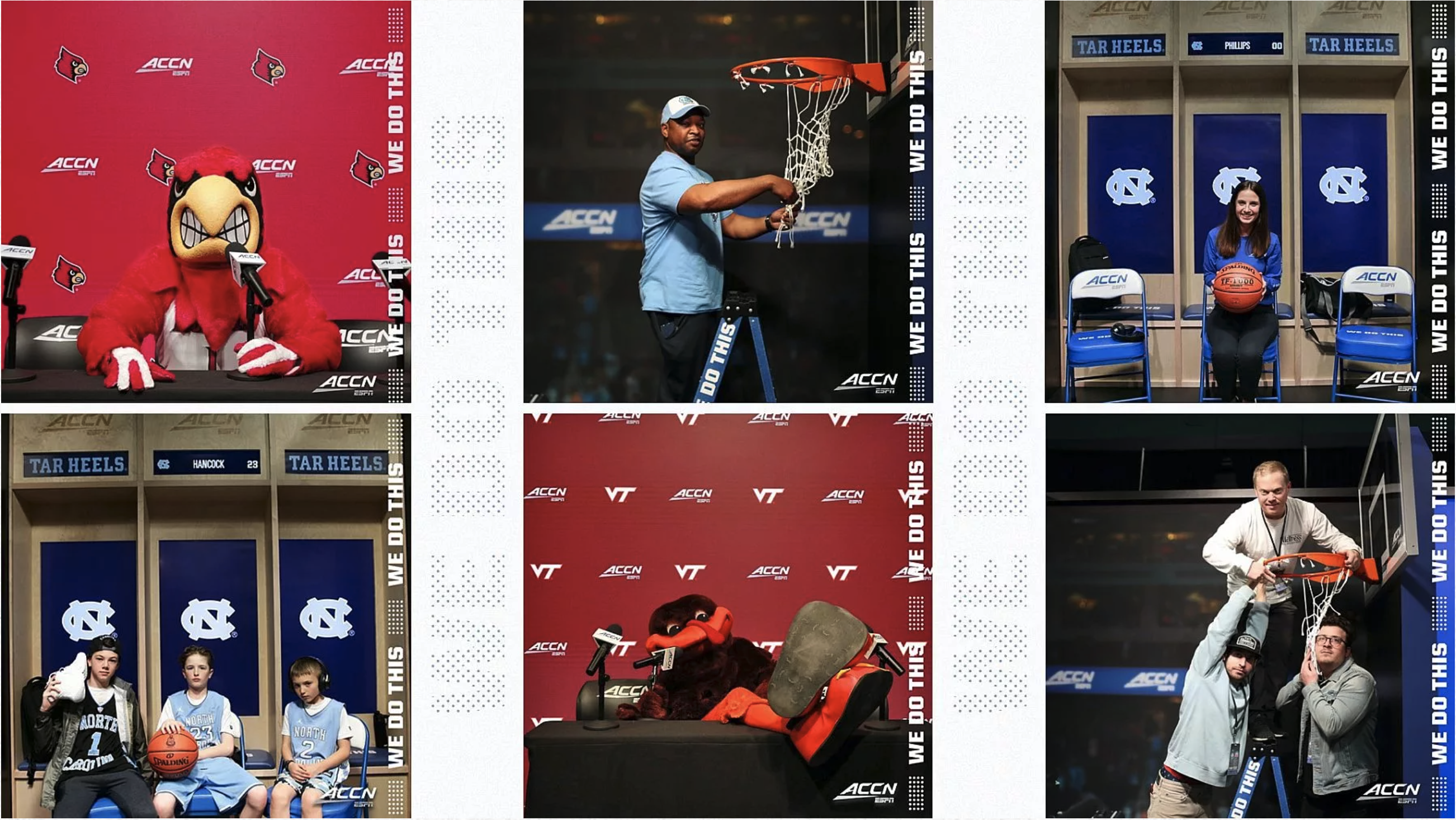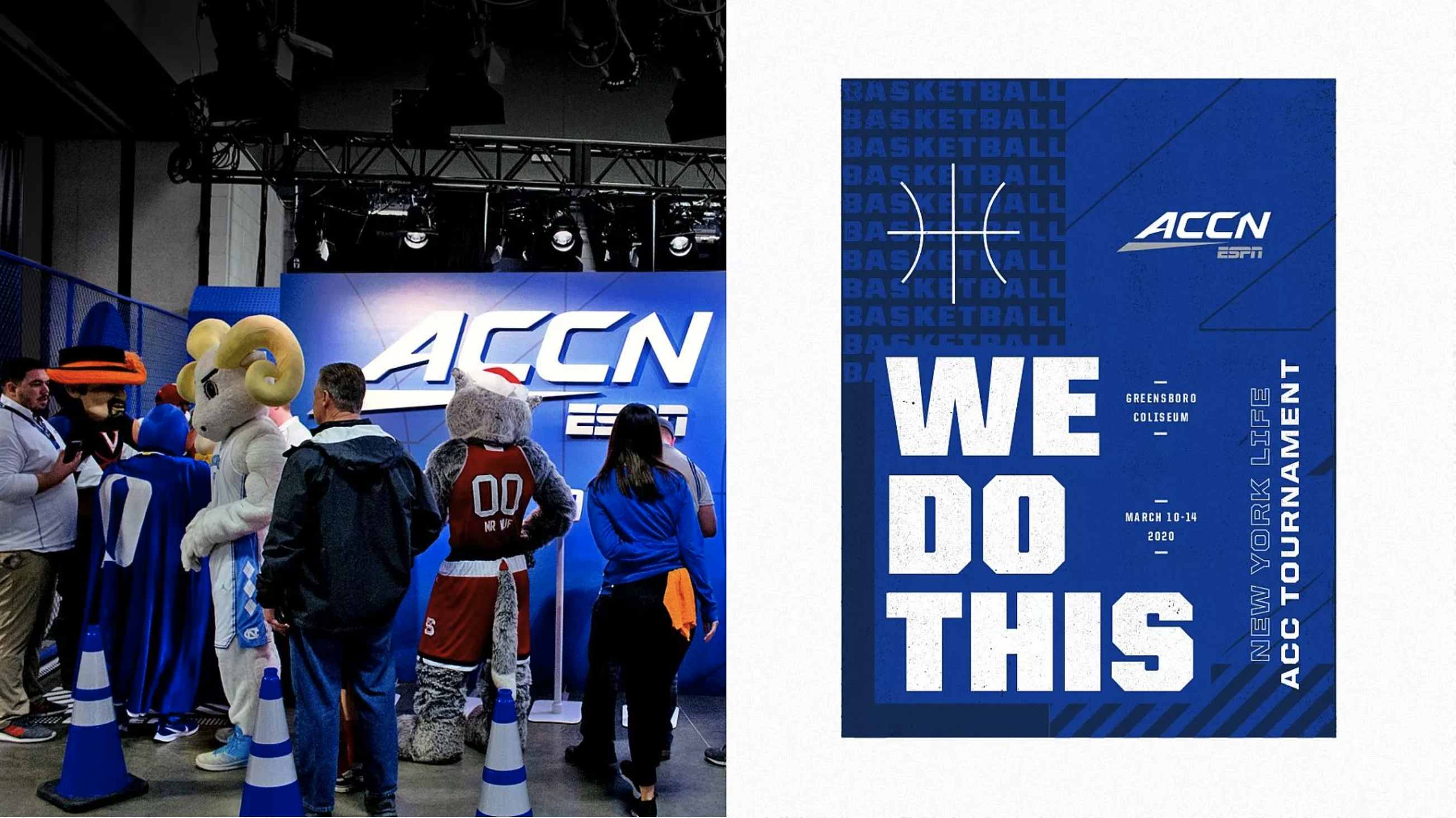 //
CREDITS:
Creatives: Matt Klugman, Michael Nielsen
ACDs: Jimmie Blount
Production: N/A Collective
//